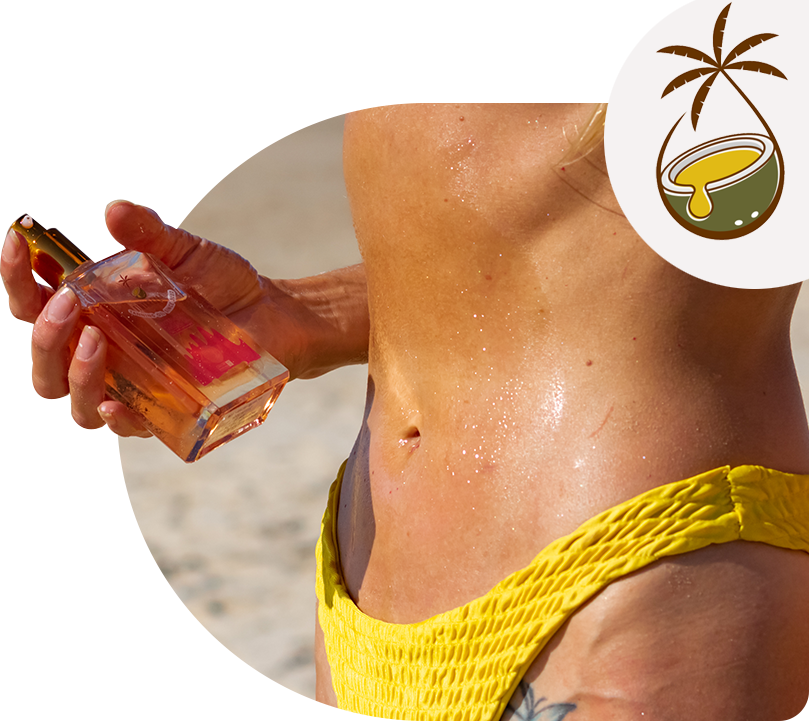 Tintarella means tanning in Italian ; which so happens to be my background. I found myself creating this feeling there was something more I wanted from a tanning product . I feel these products have it all ..
It's tanning with a twist , you'll see why ….
These Tanning products are the essence of summer and tanning. Each product brings something different to tanning.
It's tanning with a twist
Shop Now
"Slimming shimmer tanning oil review. I've been lucky to be one of the first to use this tanning oil. Not only is it non oily or sticky ; but the application is smooth and smells amazing . Highly recommend"
"I'm loving these tanning oil, they work and smell great. The slimming shimmer oil ; makes me look more toned and tanned prior to my real tan developing .. it's so good , I can't wait for the weather to continue to warm up to use it more frequently."
"Yes I'm male. And what I love about this tanning oil ; specifically the slimming shimmer tanning oil that I've been using .. Is that you look more toned , defined and tanned. In an hour I was already darker."
I bought this tanning oil mainly for the beautiful bronze tint, I don't tan well and didn't want to burn.. I love the concept that it has a bronzer in it to make you appear tanned prior to your real tan developing . This is the difference right after application ; with & without tintarella slimming shimmer tanning oil 😍… I love it !